In what is very likely one of the most prestigious and luxurious private houses on this planet, no less than 32 wireless PROTOS loadcells have been installed.
The house is owned by one of the richest families in India, if not the world and is situated in the old part of Mumbai. The house accommodates a complete world class grand ballroom for private and corporate use. 
Star Dimensions Pvt Ltd, based in Maharashtra, Mumbai was elected to become the preferred supplier as well as handler of the necessary maintenance and certification of this well-equipped venue.

At the start of this contract Star Dimensions were asked to inspect the entire rigging facilities and to upgrade the chain hoist control from wired to wireless. Bearing the broad scale of organised events in the ballroom in mind, which results in numerous rigging plots which are mostly flying overhead of people. Based on this, Ashish Metha, director and co-owner of Star Dimensions highlighted this situation to the venue's management in light of international standards and code of practice.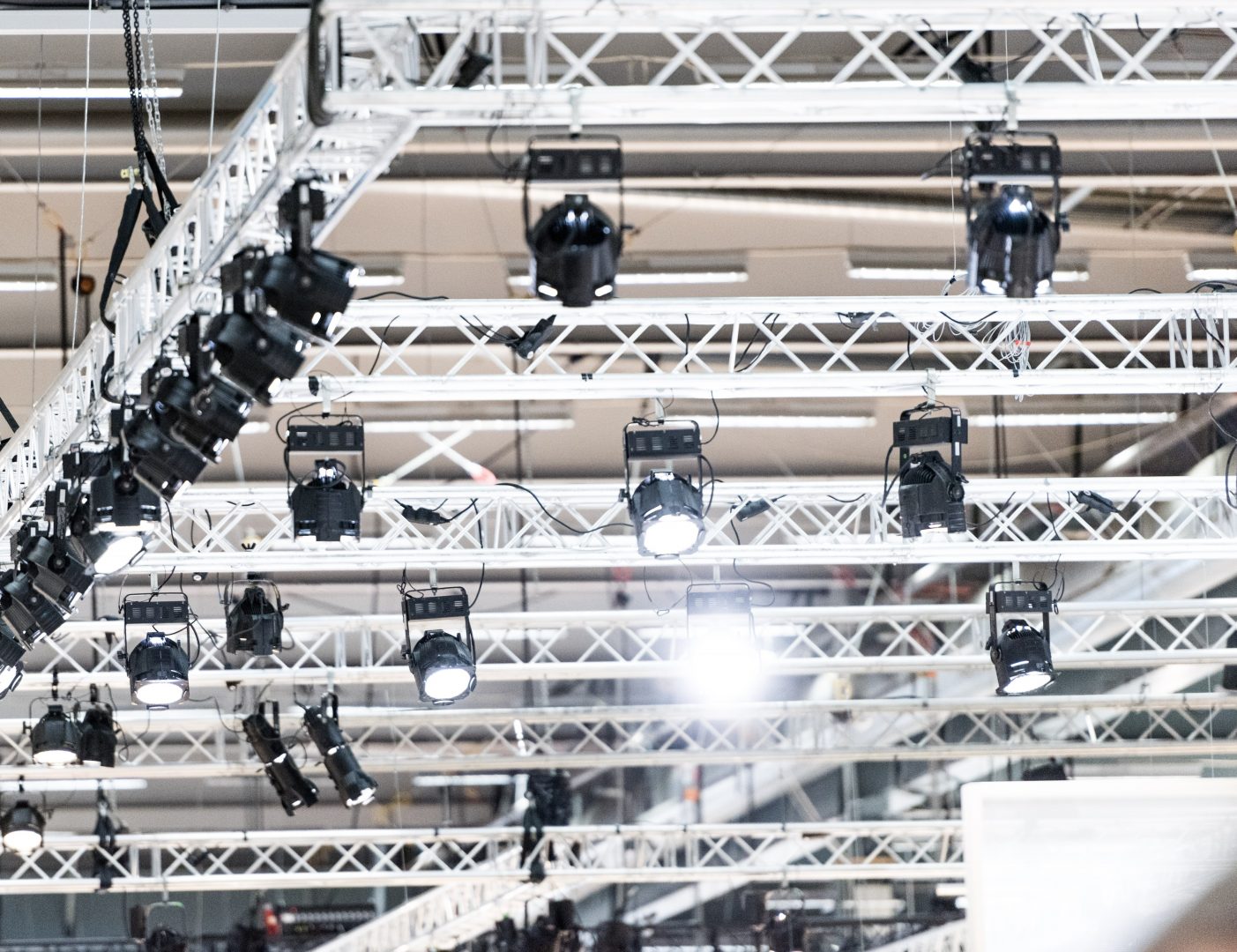 As a result, it was decided that all rigging points/chain hoists should be suspended from the PROTOS 3.25T wireless load cell shackles to anticipate possible overload situations and in turn avoid damage to the building, equipment and, more importantly, create a safe environment for guests and staff.
The loads communicated by the wireless load cells are sent to the PROTOS receiver and can be displayed on nearly any laptop. The PROTOS software offers deeply customizable calculation and viewing options such as; group, individual and total sum.
"As we are flying all kinds of everything above people, safety is our utmost concern, not only for the audience but also for the performer!" The I-Motion system being the only system complying with the BGV-C1 and SIL3 certifications is a clear sign that Movecat excels at offering the safety these systems so desperately require.
Due to the configuration and size of the ballroom and the fact that the large number of rigging points are difficult to oversee, a second safety level was built-in by means of the PROTOS relay unit equipped with a buzzer. This device produces a strong warning sound when the load limit parameters in the software are triggered.
SDA (Sixty82 Doughty Asia) supplied to Star Dimensions;

32 x PROTOS 3.25T Wireless Loadcell Shackles
1 x PROTOS Receiver Dongle
1 x PROTOS Relay Unit with Buzzer