After 4 years of preparation and foremost delay due to construction stagnation triggered by Covid-19 pandemic, the 26th of May finally witnessed Malaysia's most prestigious and automated performance centre opening its doors for the first time.
This new venue is positioned in the heart of KL city centre, it is the latest addition of Sony Music "live house" which originated in home country Japan, where up to 10 Zepp venues are located in many major cities.
Following the opening of Zepp New Taipei in Taiwan, Zepp KL is the 2nd overseas venue and so far, the most prestigious. All the installed equipment is the state-of-the-art technology.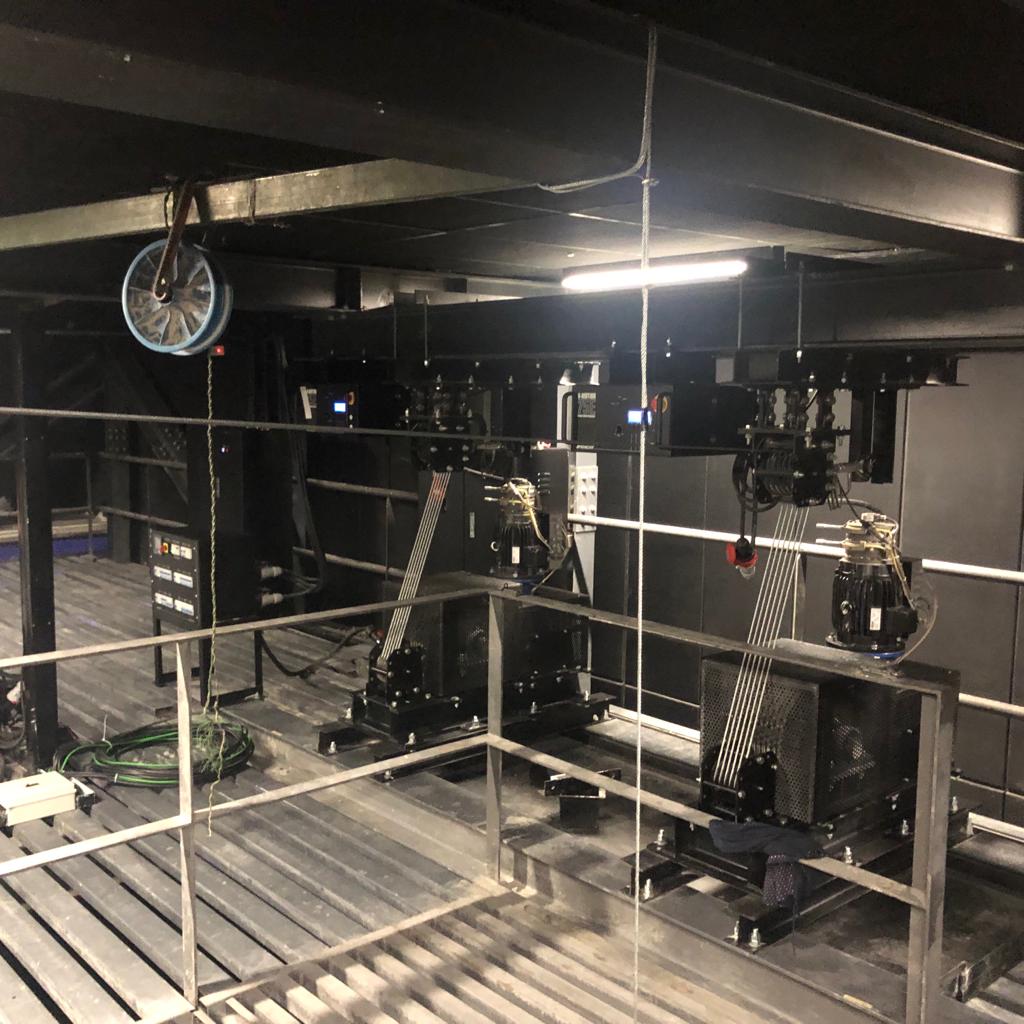 New for Zepp KL is the stage automation system, which has not been used in any other Zepp venue and in Malaysia so far.
The venue hosts a complete automated Movecat winch system, offering rigging and performance options to fulfil the various performance demands. The Basic-C Show Controller controls the 11 x 1 and 2T DGUV V17, SIL3, and BGV-C1 winches, lifting the 22m TRAC82 fly bars. The Movecat touring rack is taking control over the 20 electrical chain hoists. Electrical curtain tracks and Doughty studio rails are masking the impressive stage, and the Admiral Snake cable guides are utilised in guiding cables for the additional truss spans.
Main equipment installed:
TRAC82 fly bars 22m with integrated HELM50 profile and HELM runners.
MOVECAT VMW T1000-0,33/16/6 1000Kg winch.
MOVECAT VMW T2000-0,33/16/6 2000Kg winch.
MOVECAT I-motion BASIC-C show controller.
MOVECAT I-motion NMB 14 network master box.
MOVECAT V-motion 75 & 115E variable motor controllers.
MOVECAT PDU 63-18-1b VRM power distribution unit.
MOVECAT MPC 24TD8, 24 channel touring rack.
UNITRACK motorised curtain track.
Doughty 60 and 80 studio rail.
Admiral Snake cable guides.