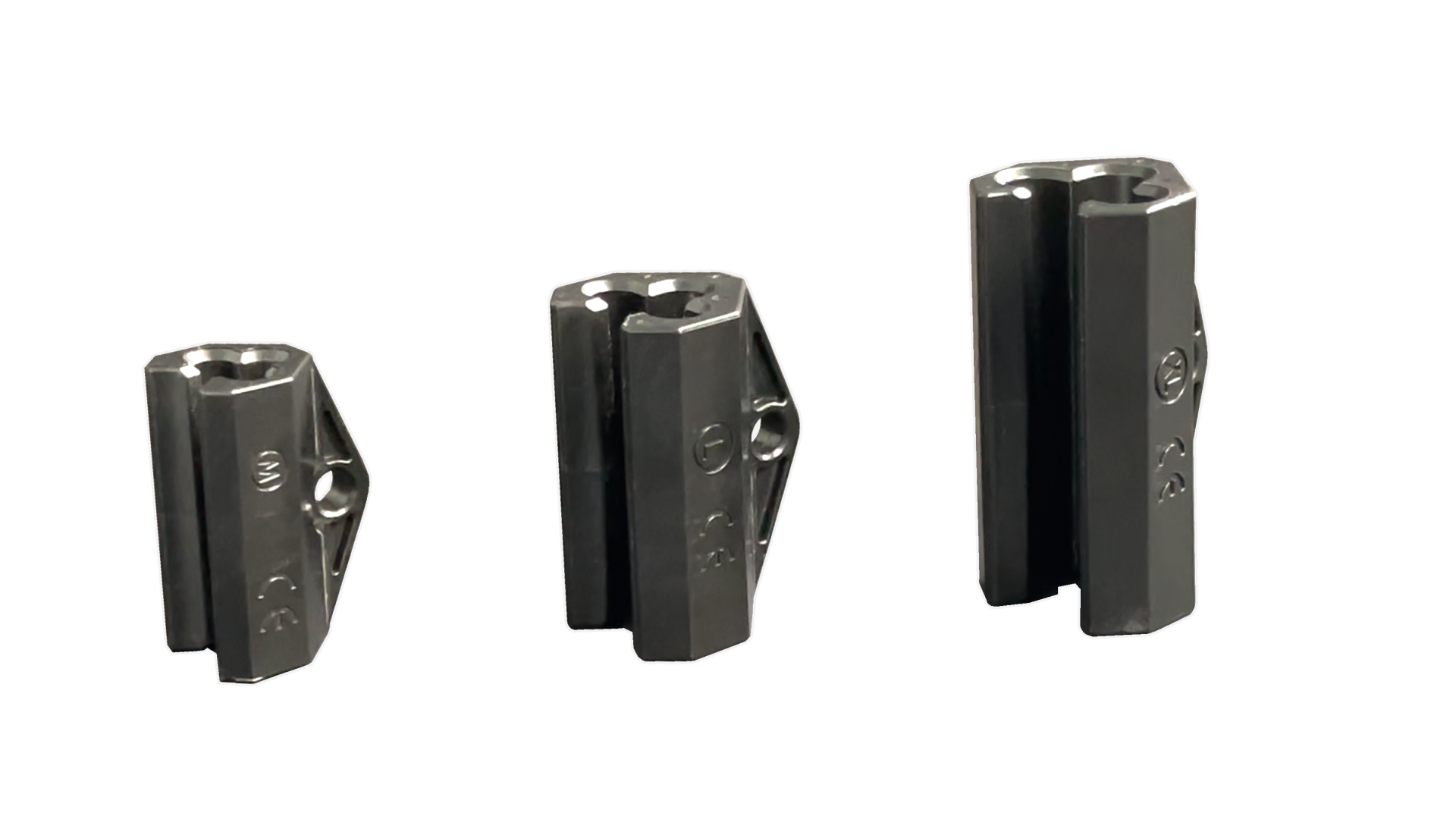 Simple yet versatile, the PROTOS ADJUTOR chainliders are the most convenient solution for hoist cable management and are both easy to install and remove.
Never worry about bunched up or loose hanging cables again with ADJUTOR Chainsliders.
They slide easily onto a non-load bearing chain. The product comes in three sizes to accomodate all mainstream hoists. Connect your cables to the slides with cable-ties or standard 0.5T shackles.
Contact us for details and pricing